Slotted basket bases
---
Over the past 26 years (basketbases.com) specializes in manufacturing slotted and a few drilled basket bases for basket weaving, Using lumber harvested from Wisconsin's central forestry region, my wood types consist of: Oak, Maple, Cherry, Hickory, Walnut, Ash and White Pine. I also carry a few exotic woods from Africa and South America along with some hard to find "spalted" hardwoods.
October 3rd 2023

Beginning Jan 1st, 2024, I will no longer be accepting new accounts at basketbases.com. Existing customers as of Dec 31, 2023 will still be able to order bases from me.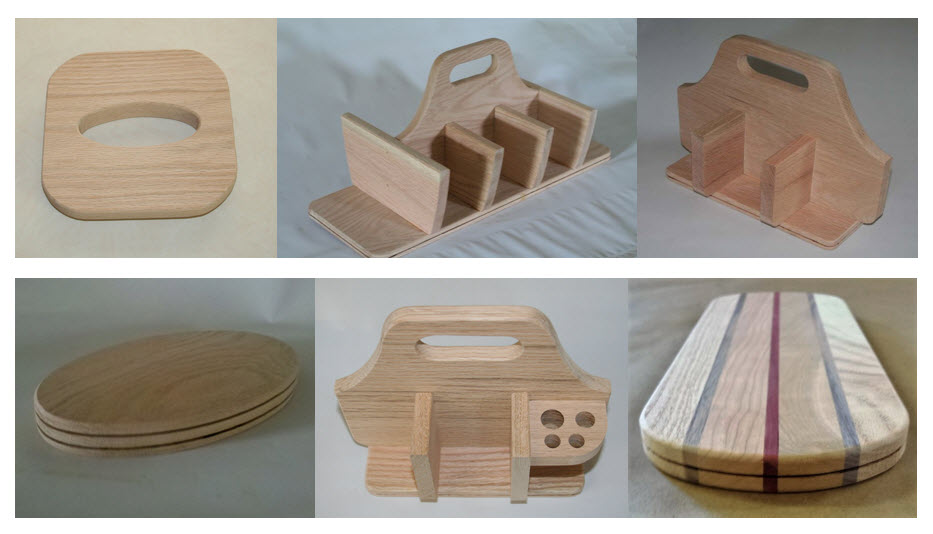 All of my wooden bases have a thin slot that is 1/16" wide and 1/2" in depth for inserting your reed. Some bases can be made with double slots for creating heavy wall baskets, or if you prefer a thinner wood base some can be made in 1/2" thickness (1/2" selection available on some items). All of my bases are sanded on all sides and edges and are ready for weaving and staining.

Hover your mouse over the products category (left column) to view a list of my products. I have many others not listed...please contact me via email with your requests.
Secure credit card payments are accepted for Visa, Master Card, American Express and Discover credit cards. Payments can also be made using PayPal. I no longer except personal checks for payment except from pre arrainged agreements.
---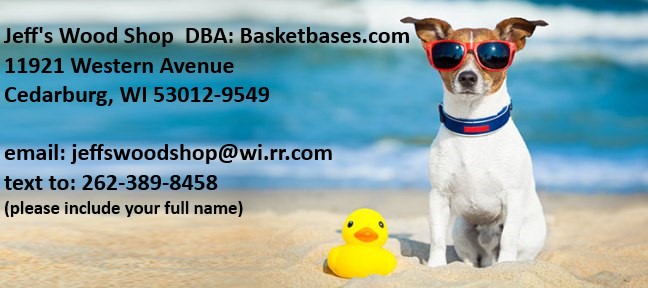 Credit cards accepted through CardConnect and PayPal